Up Board Exam: The Up Board Made These Big Changes For Students In 10th-12th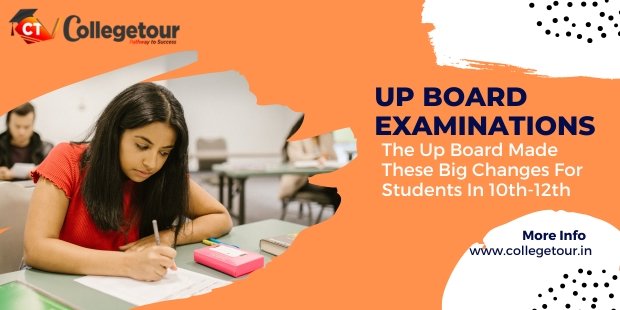 UP Board Exam 2023: CM Yogi proposed a new exam pattern for the state board's class 12 exam by 2023 and for class 10 by 2023 during the presentation of the Education Department.
High school and intermediate exams administered by the UP Board will begin on February 16 and end on March 4. This exam will conclude before Holi after continuing for 17 days.
Students in classes 10th through 12th have received their schedules from the Uttar Pradesh Secondary Education Council (UPMSP) in Prayagraj. More than 58 lakh students will take the 10th and 12th-grade board exams this year from February 16 to March 4. The students in class 10 will take exams over the course of 13 days, according to this datasheet. On March 3, the class 10th exams will be over. On the other hand, the exam for pupils in class 12 will end in 14 days, commencing on February 16 and lasting until March 4.
Total numbers of students in class 10th and 12th
According to the council's circular, more than 31.5 lakh kids have enrolled for class 10 and 27.5 lakhs for class 12. In 75 districts around the state, several board examination centers will be set up to administer this test.
In the board exam answer sheet, these changes will be made
It used to be common for pupils to swap answer sheets during the UP board exams, but this will no longer occur. Starting with this exam session, the board has a new regulation in place. According to this rule, the answer sheets that are given to each student are stitched together so that the pages cannot be removed or the students can't swap them. In addition, the board exam answer sheets from 2023 will have barcodes and monograms. This board test will require more than 3 crore response papers.