IGNOU launches MAJMC via ODL mode, check details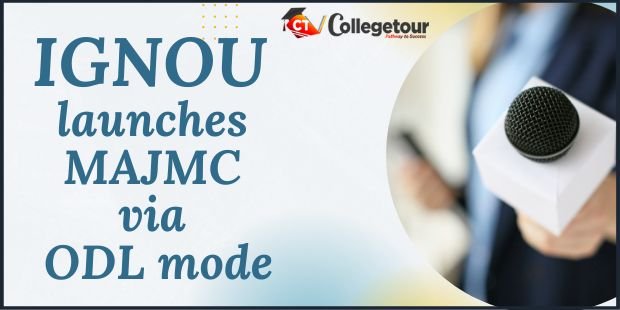 Indira Gandhi National Open University has come with a new masters level program in Mass Communication and Journalism in two different Indian languages. The applicants who are interested can apply for the program by visiting the website of the institute.

IGNOU will soon make all the details available on the website. The institute is already offering MAJMC program in English language. The course is available both online and open and Distance Learning mode. The course will be offered in both Hindi and Tamil language.

Masters in Arts in Journalism and Mass Communication in Hindi and Tamil has been launched by the School of Journalism and New Media Studies to integrate recommendations of National Education Policy 2020. The program has been launched with the motive to facilitate the teaching-learning process in various Indian languages.

According to the official of the institute it will be replicated across other disciplines in other Indian languages. As per the experts learning in mother tongue will help the students to learn and understand better.

Recently, the Indira Gandhi National Open University has introduced a new bachelor's level program. The program was introduced on the occasion of World MSME Day 2022 IGNOU in Micro, Small and Medium Enterprises (BAVMSME).

The deadline to apply for Micro, Small and Medium Enterprises (BAVMSME) program is July 31, 2022. It is a three-year course in MSME that will be taught in English.